Despite my horrible drawing skills, here's what I envisioned for her cake.  The peanut -shaped thing is supposed to be a bathtub.*
* proper perspective (of anything!) not included 😬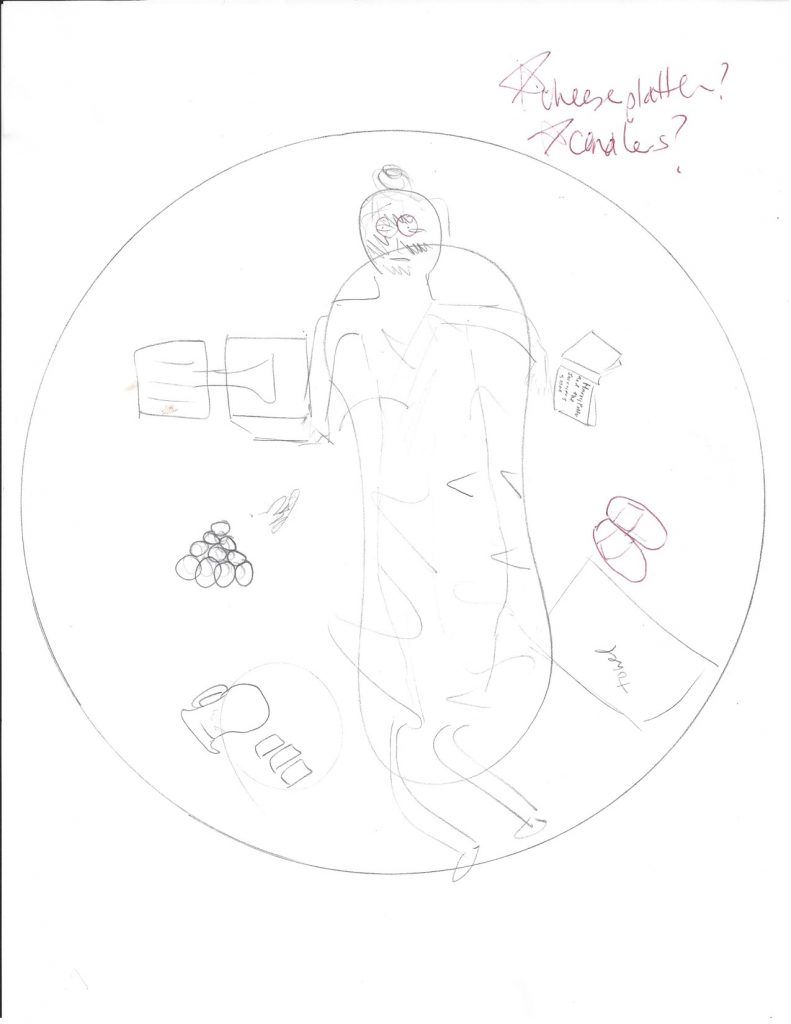 Big shoutout to my 11-yr old daughter for making all the Lush bath bombs.  She chose a bunch from the Lush website then made teeny tiny replicas! They looked exactly like the real thing.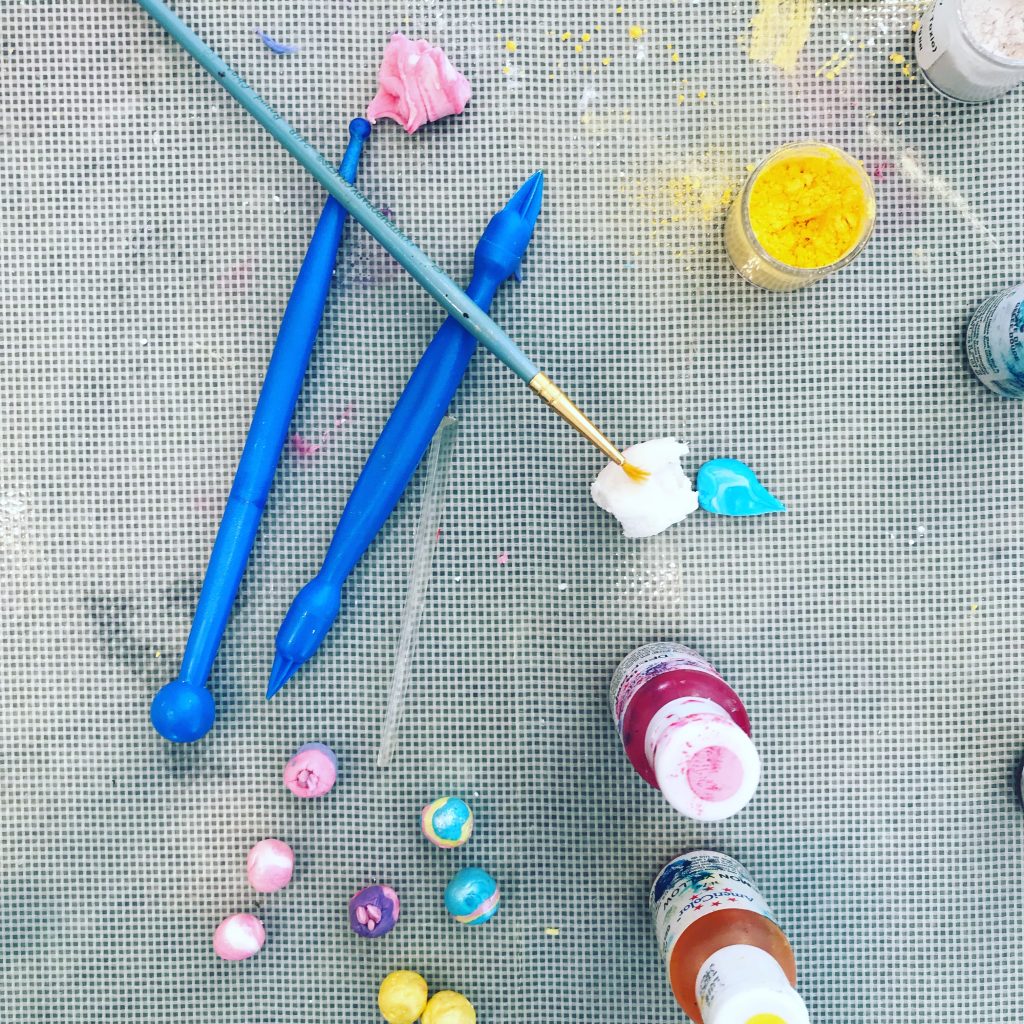 Because I wanted the spa girl to be in a bubble bath, I needed to make arms and legs.  But I had to make and remake her hands and feet many, many times because I just couldn't get them quite right.
Turns out I don't  have quite the right tools (or small enough fingers) to make delicate appendages, so hats off to the experts.
As a result, my bathing beauty looked a bit man-ish for a 14-year old girl, but it's okay…the intention was in the right place. Plus, bath bubbles.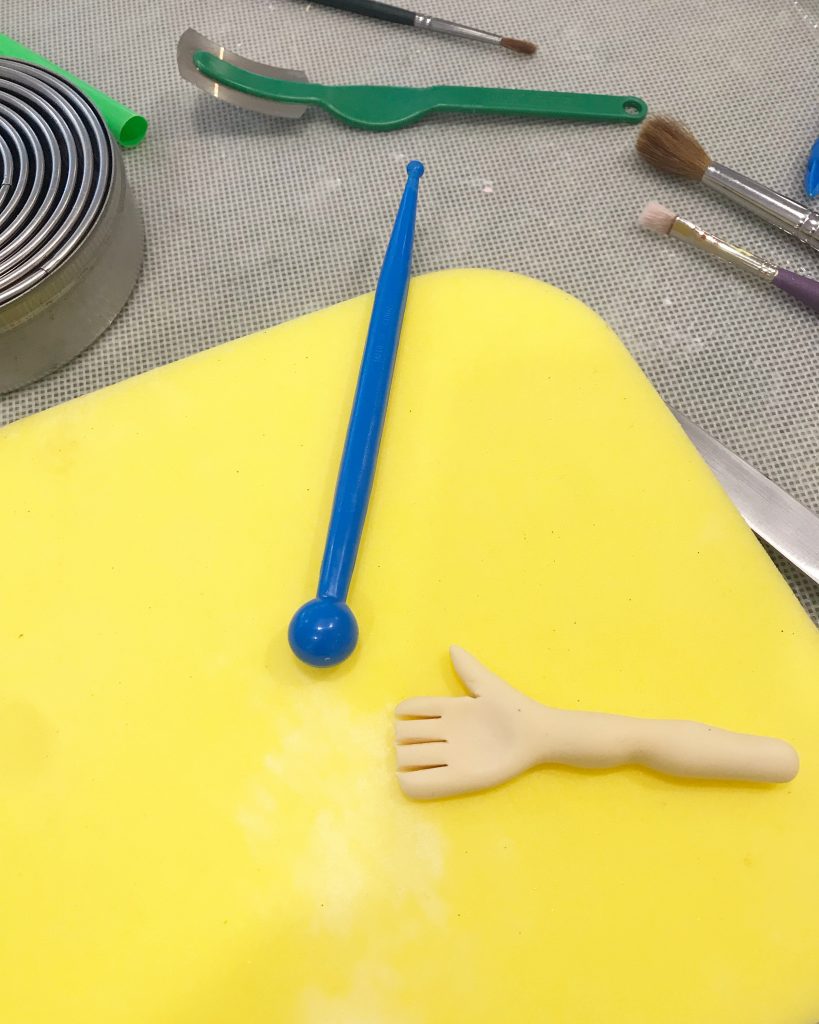 Then I painted her fingernails and toenails to make it look more realistic (and if I'm being honest, less man-ish).  I needed magnifying glasses for that.  And a toothpick!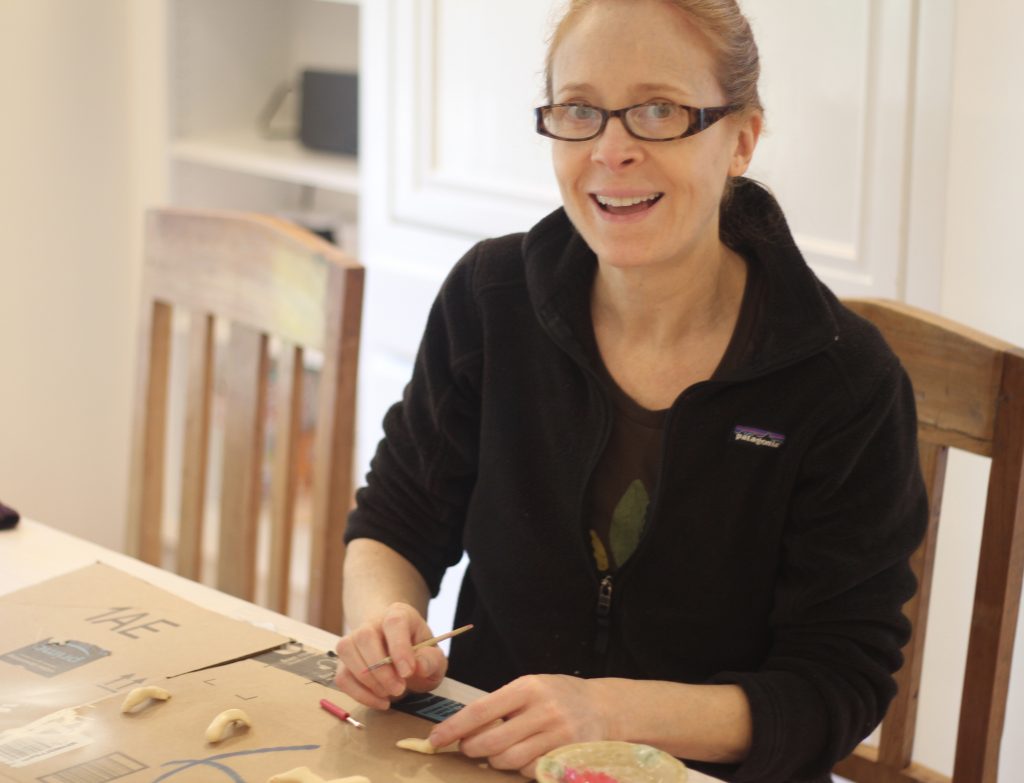 And now the cakes. I baked three chocolate cakes from Ina Garten's Barefoot Contessa Parties cookbook (actually baked these the night before), but the morning of the party, I stacked them with chocolate ganache in between.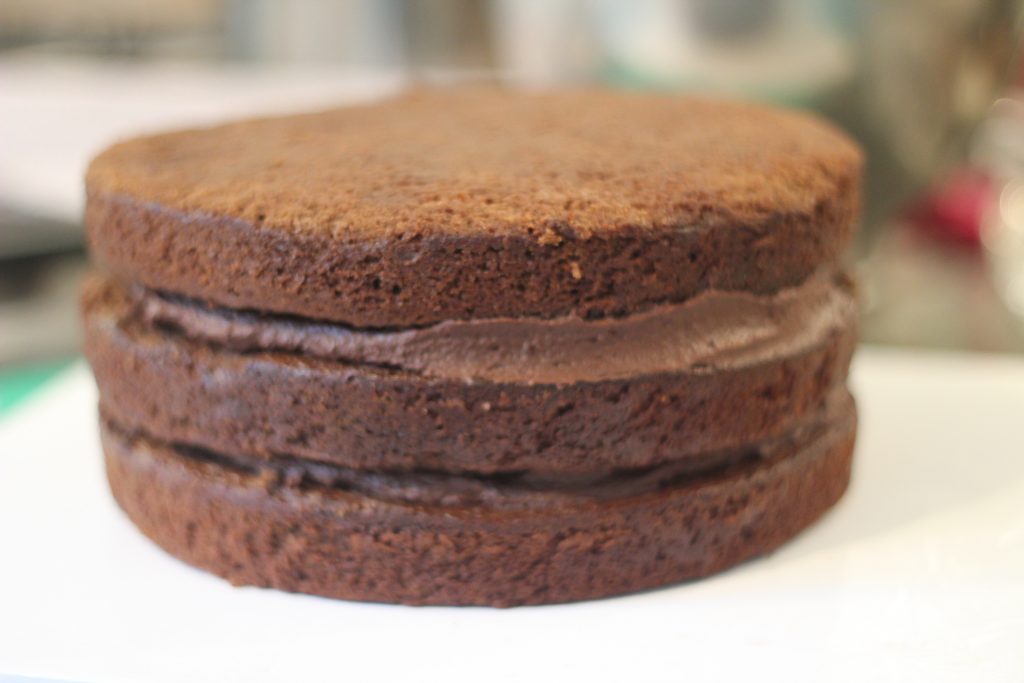 Then added the final crumb layer before layering over the fondant…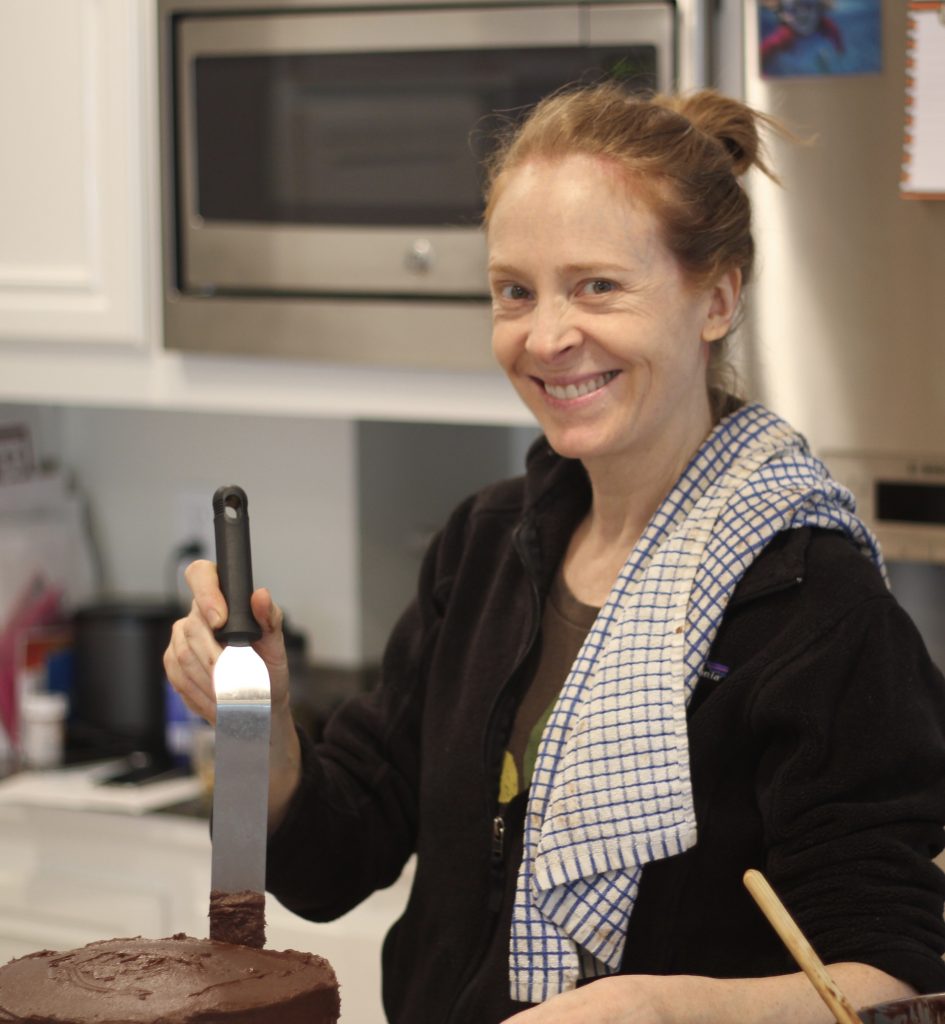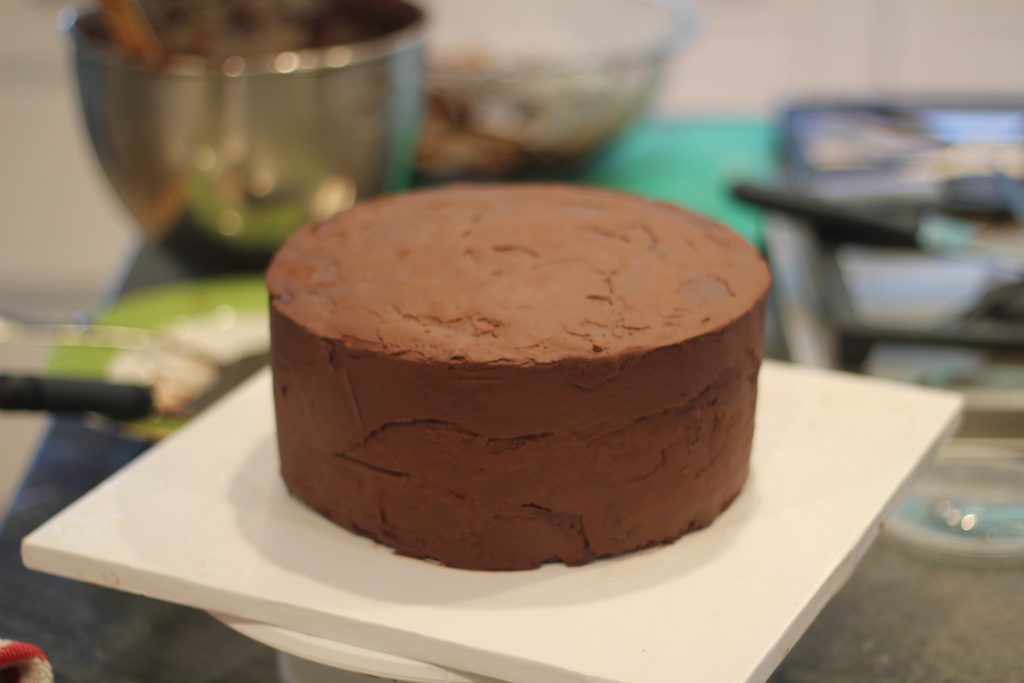 The fondant layer…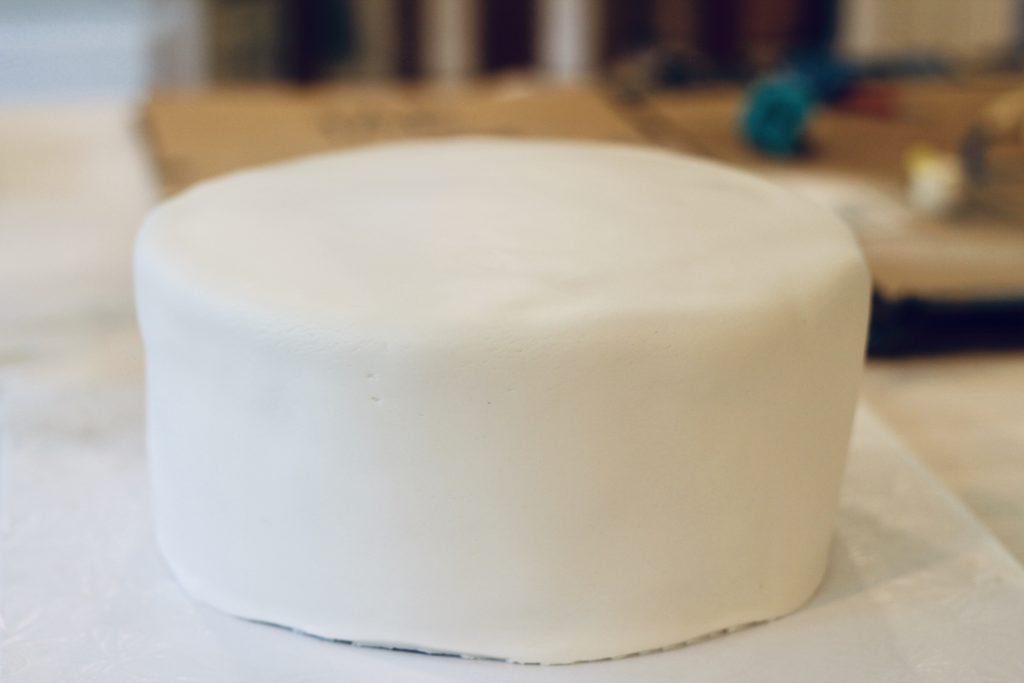 Here I am piping the bath mat….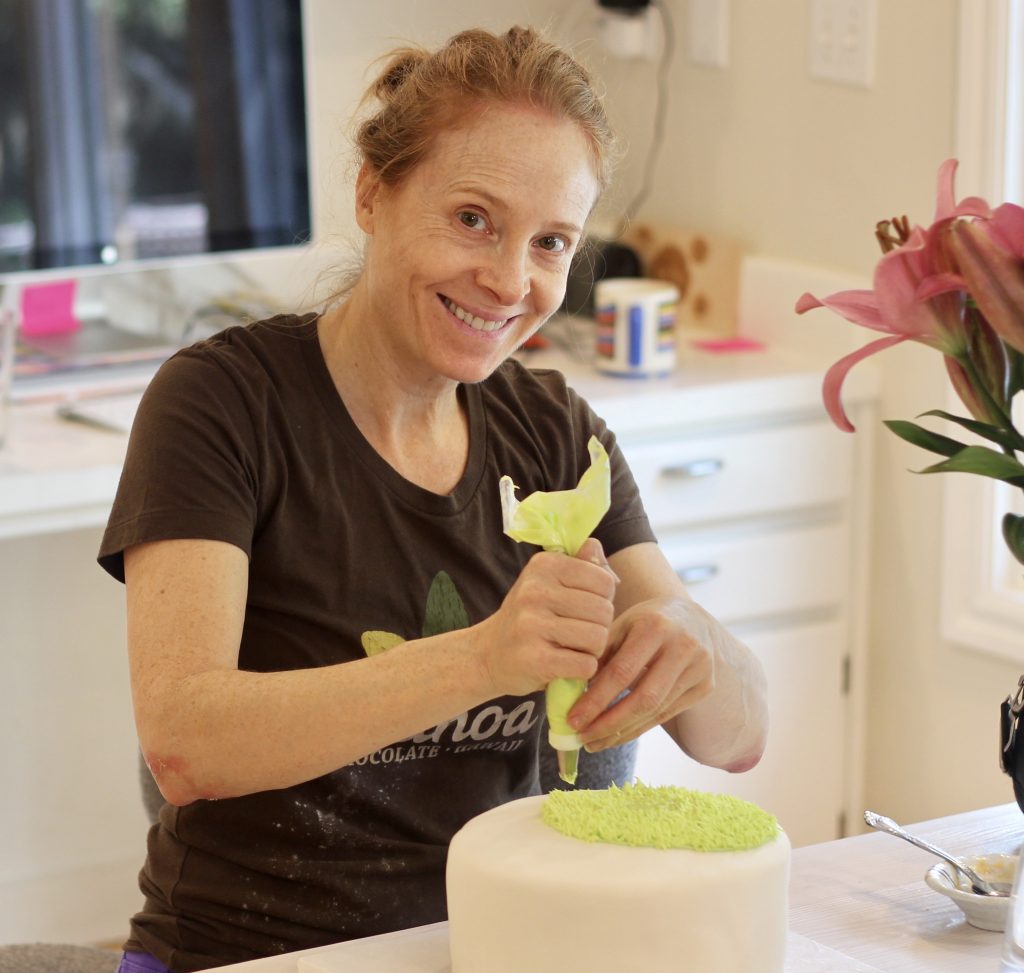 Here's the first look at the finished product.  I wish I had taken individual pictures of all of the things on the cake, but I didn't.
Here's a list of what was on it:
Claw-footed bathtub
side table
glittery (sequined) lampshade/lamp
pitcher of lemon water
bath bombs
slippers
book
face mask
cucumber eye treatement
bath turban
edible homemade sequins and fondant flowers around the base just for decoration.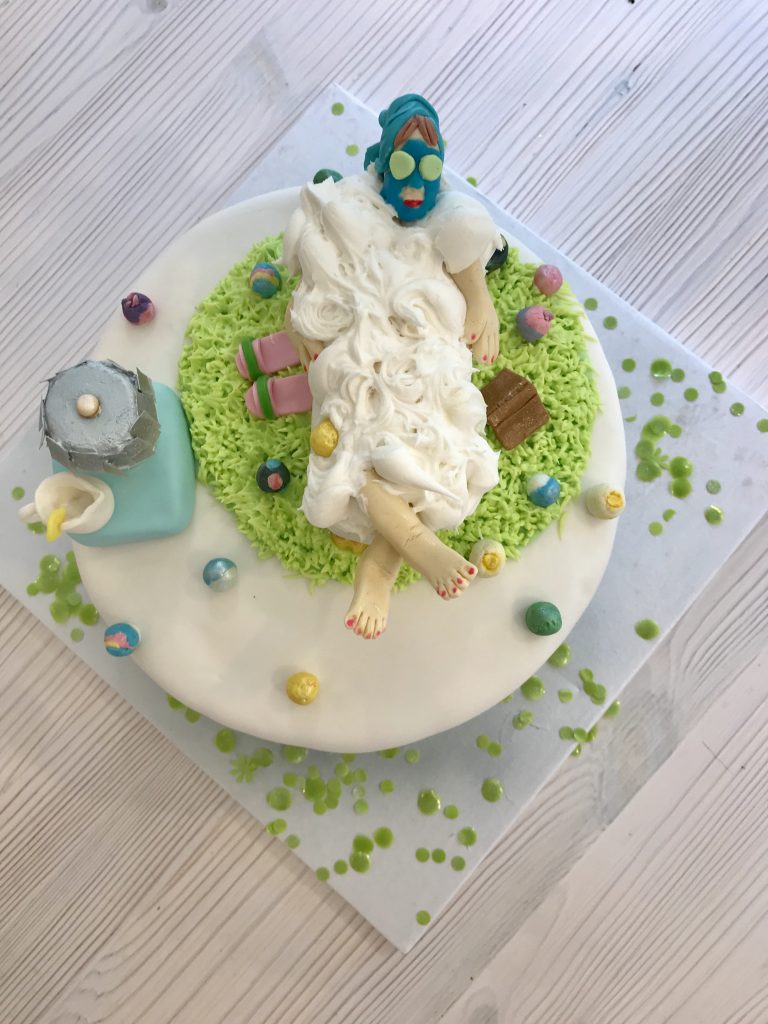 Side view…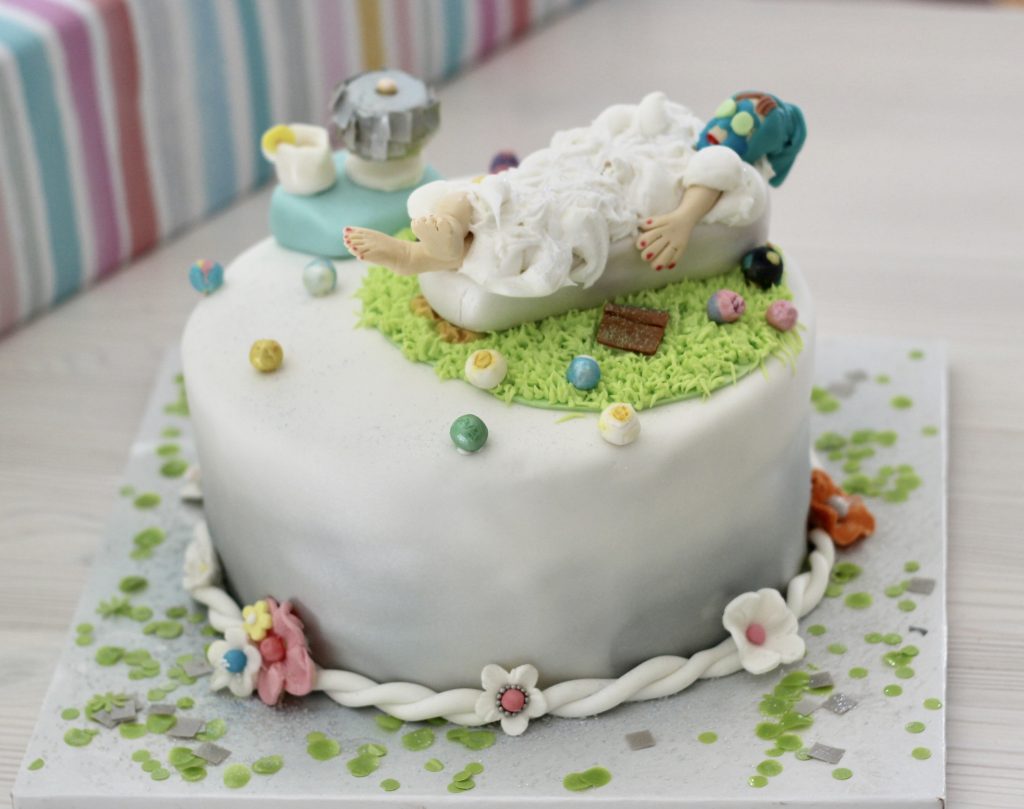 And at last, a picture of me and my happy,  newly crowned 14 year old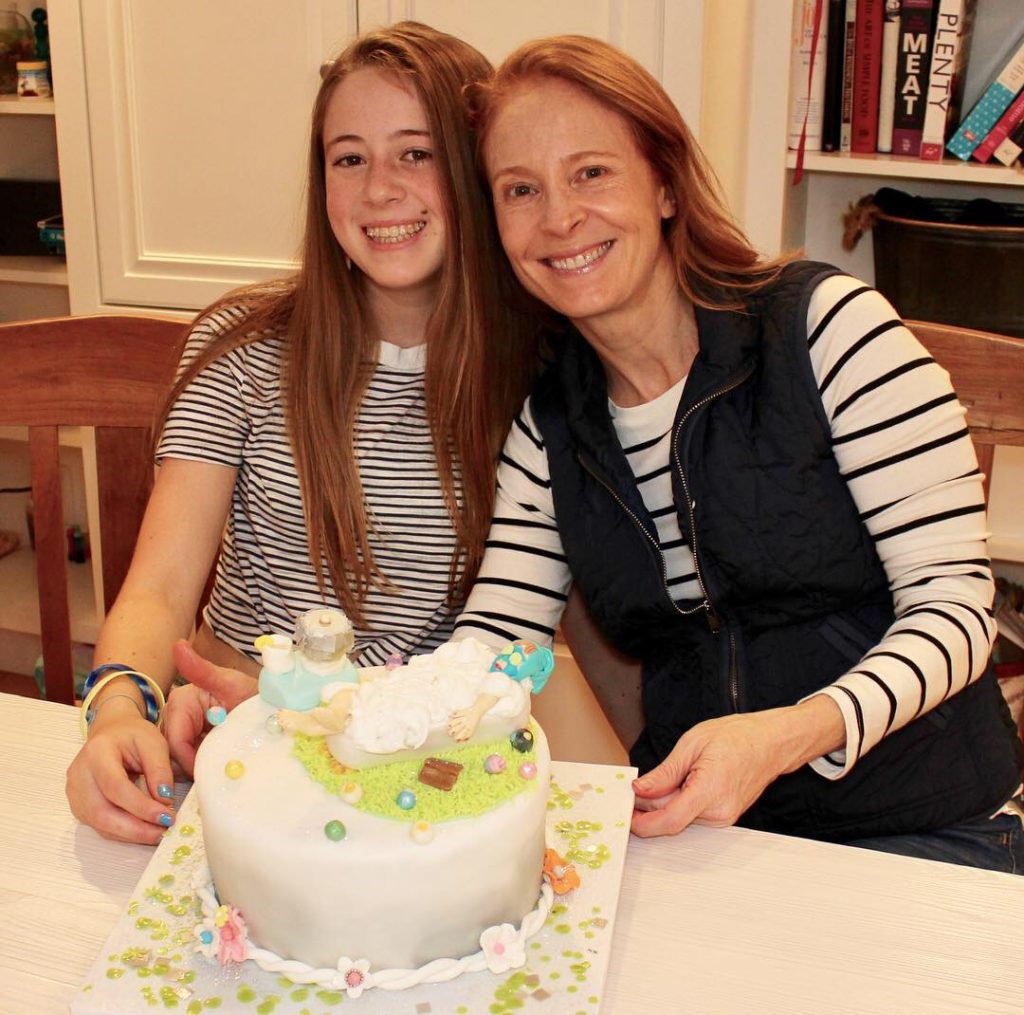 Now I need a deep tissue massage and a long soak in a Lush-scented bubble bath!