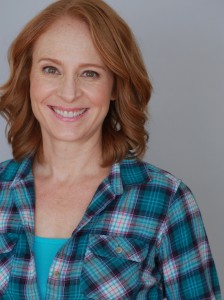 I have always been an enthusiastic baker, but in 2010 I starting playing around with and getting serious about fondant.  My 5yr old at the time wanted fairy cupcakes.   I envisioned a plastic fairy head on a toothpick that I could put into a frosting body.  Unfortunately, after an exhaustive search, I couldn't find what I was looking for.  So, on a whim, I decided to make the fairies myself.  One thing led to another, and now  the creations for both daughters have taken on a life of their own.
It's a true labor of love, and it takes me months to think about and create each theme.  And even then, after drawings and prototypes, I'm never quite sure how (or if!) the  finished product will turn out.
The delight on my daughters'  faces during the whole process, and certainly when they see the finished product, is worth every second of any fondant angst.
When I'm not elbow deep in fondant, I'm an actor and feel lucky that I have found ways to express my creativity in ways that thrill me!