Aubrey loves baking and watching other people baking on @nailedit.  So we decided to do our own version for her party this year.  We thought a lot about what to do for the "original" cake– we needed something that was elaborate enough to make it hard, but not too hard for teenagers, with varying degrees of baking/sculpting skill, to replicate.
Here's what I sketched out:  A two tiered cake with fondant butterfly and crushed candy rainbow swirl.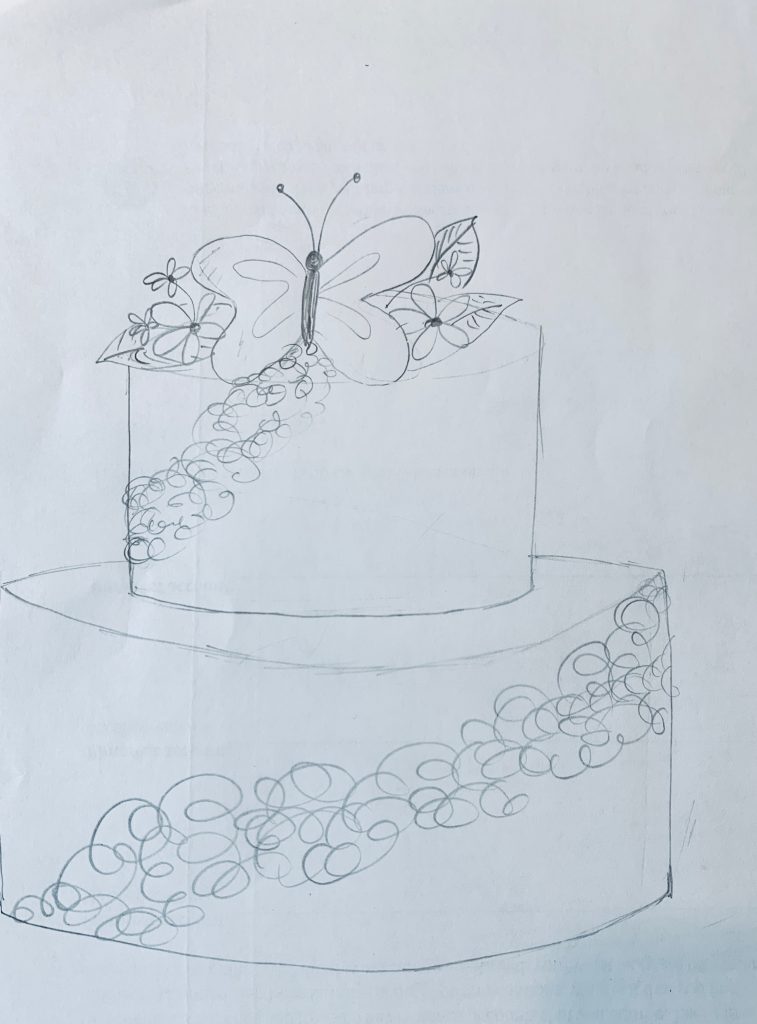 Working on the butterfly….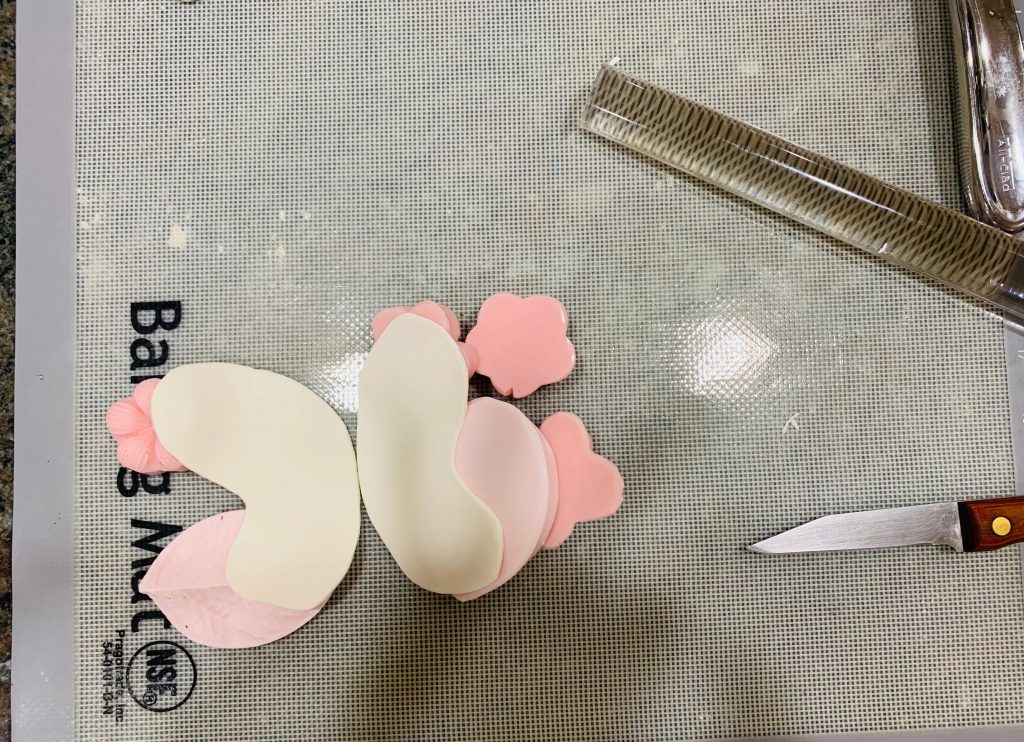 And here's how it turned out: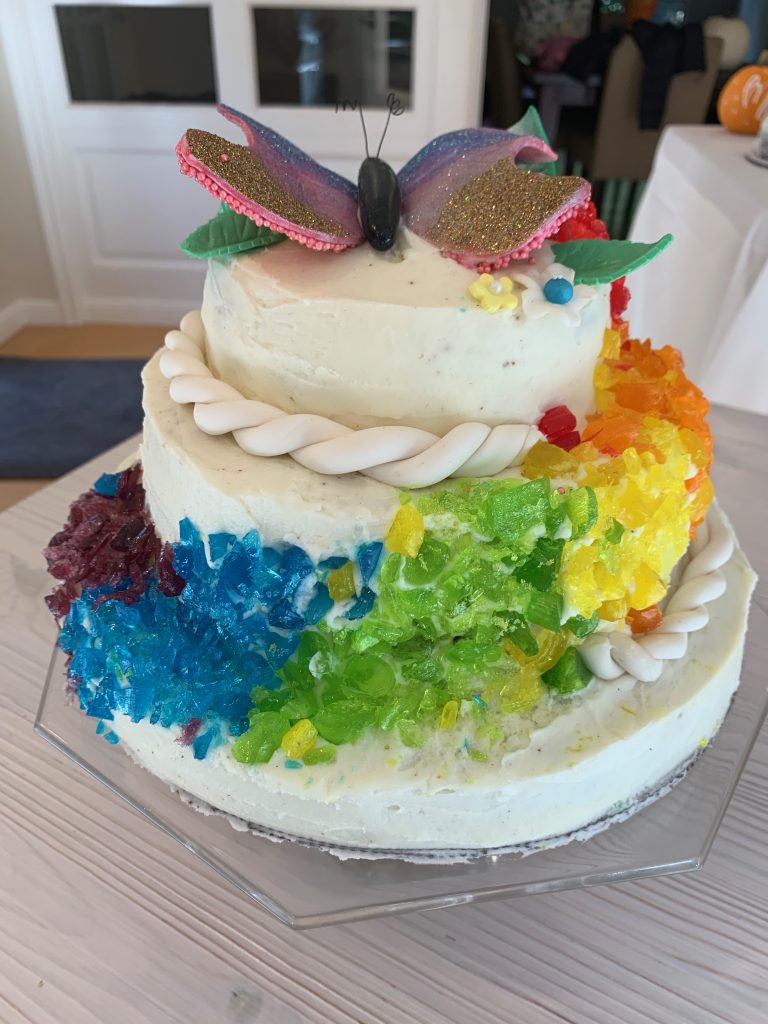 One huge mistake I made was wildly over-estimating how many jolly ranchers we'd need to make our rainbow swirl around the cake.  I bought a 4lb bag…we probably needed only 10 of each color. Maybe less. Here are photos of the two teams hard at work.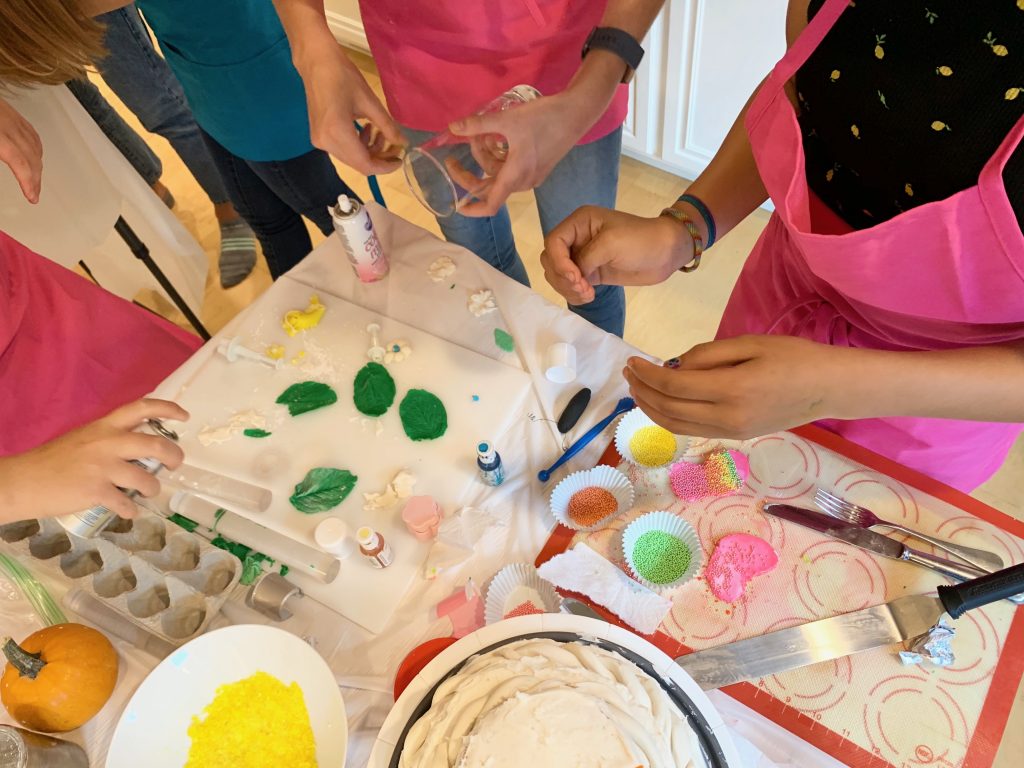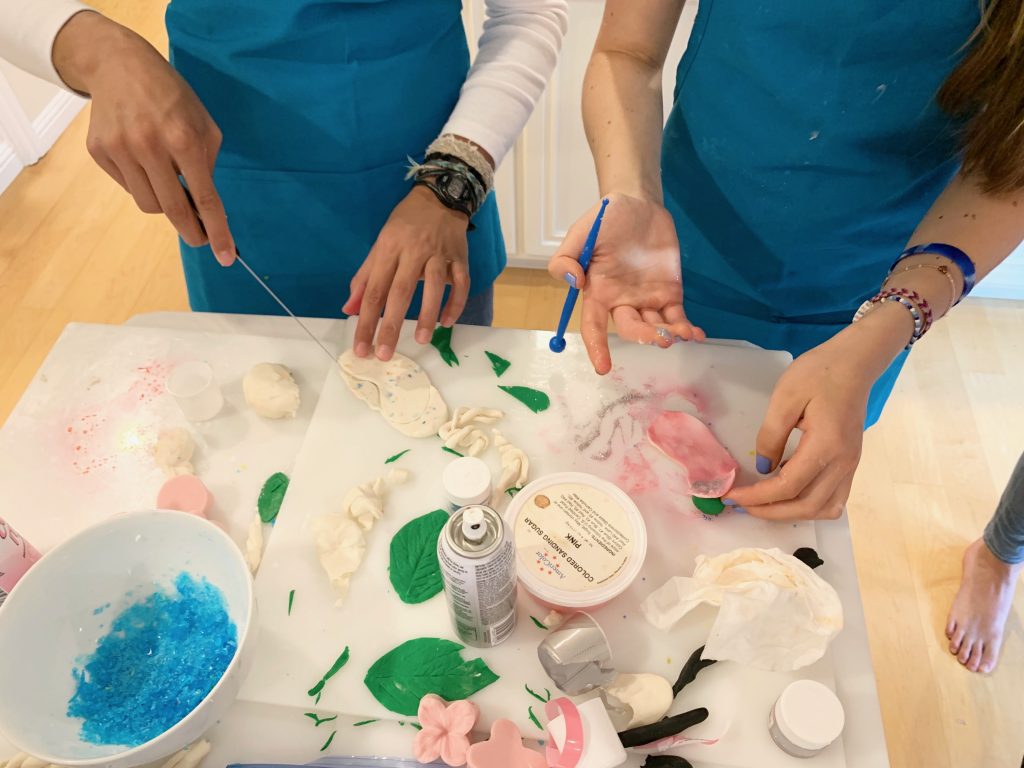 And the final unveiling! They did an incredible job. I'd even say the Nailed It.