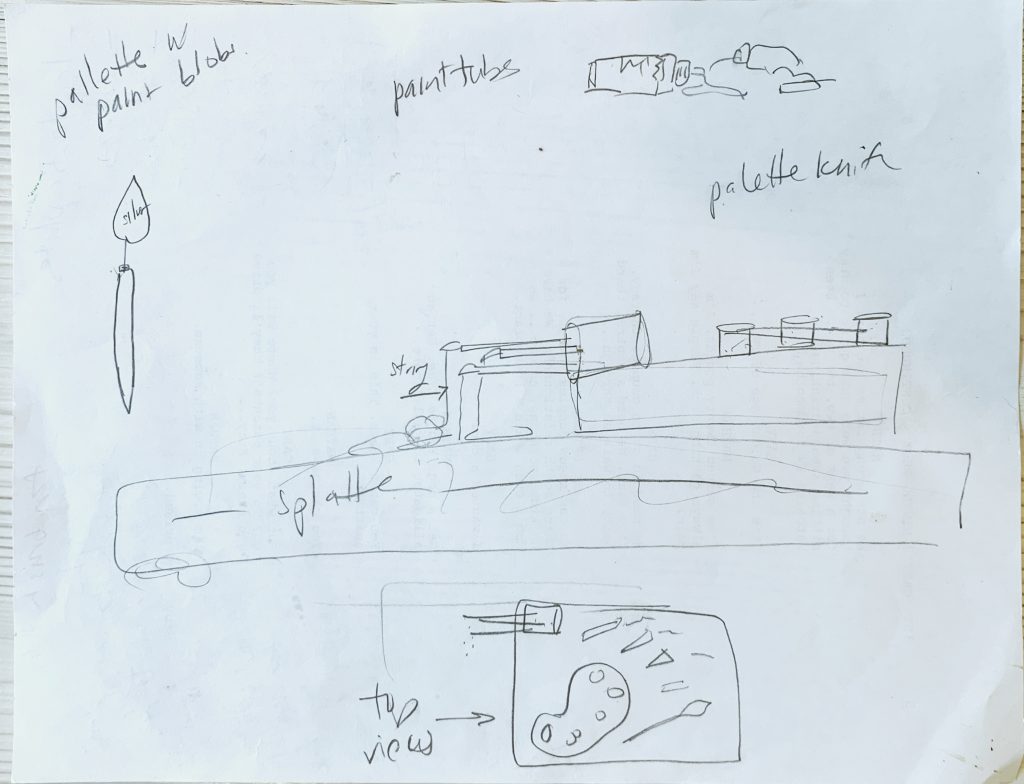 Courtney wanted to do a Bob Ross painting party for her 13th and, thus, wanted a similarly inspired cake.  Below is my initial brainstorm.   I knew I wanted paint to ooze out of the tubes and I finally figured out how to make it happen …STRING!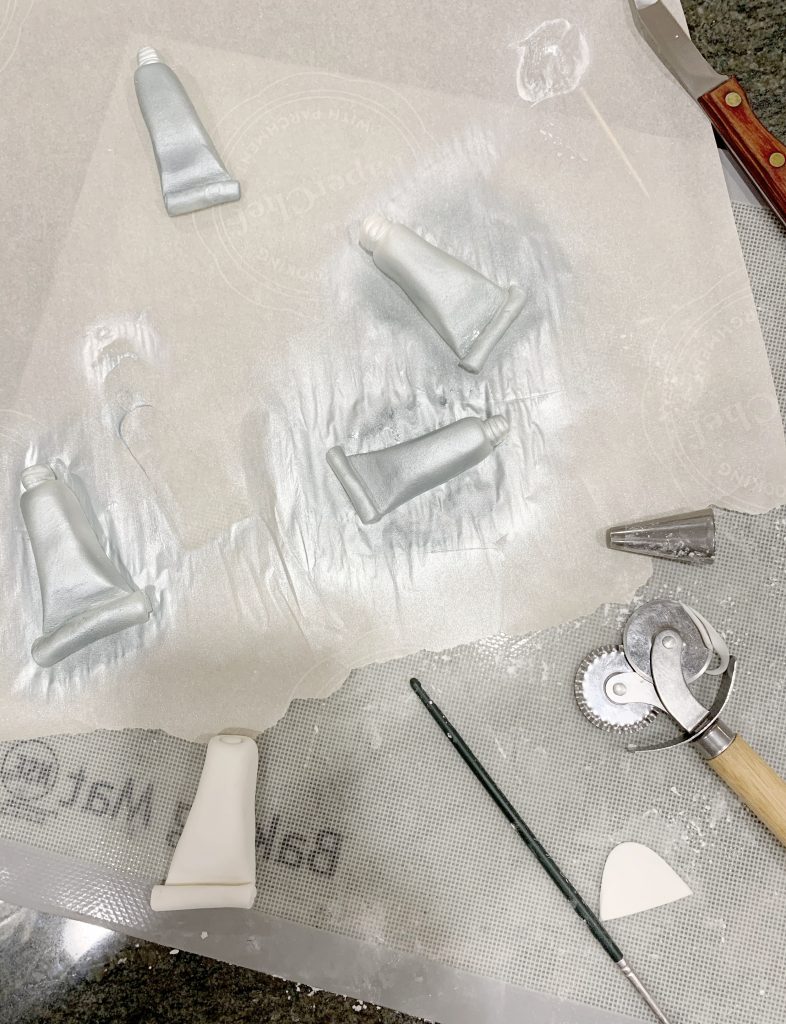 Here are the paint tubes being made.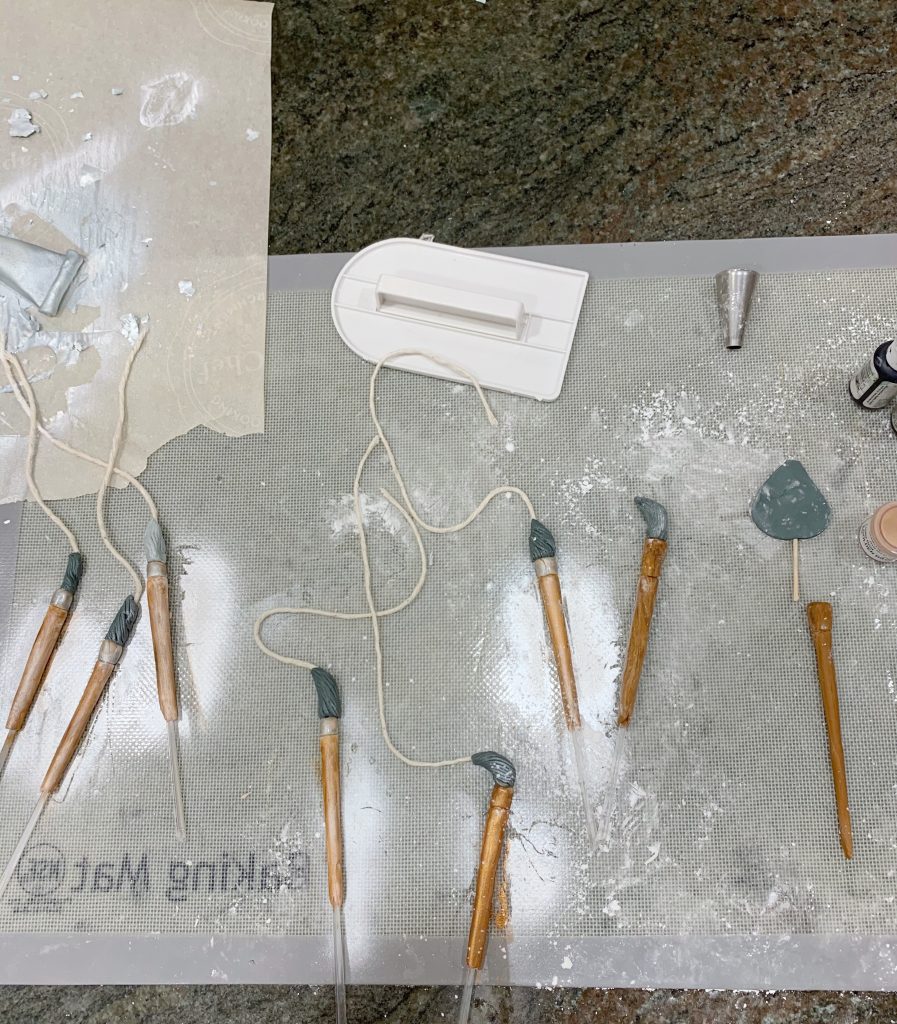 And here are the paint brushes and the palette knife. I rolled string into the brush part so that when I added the colored royal icing, it would look like paint was dripping off.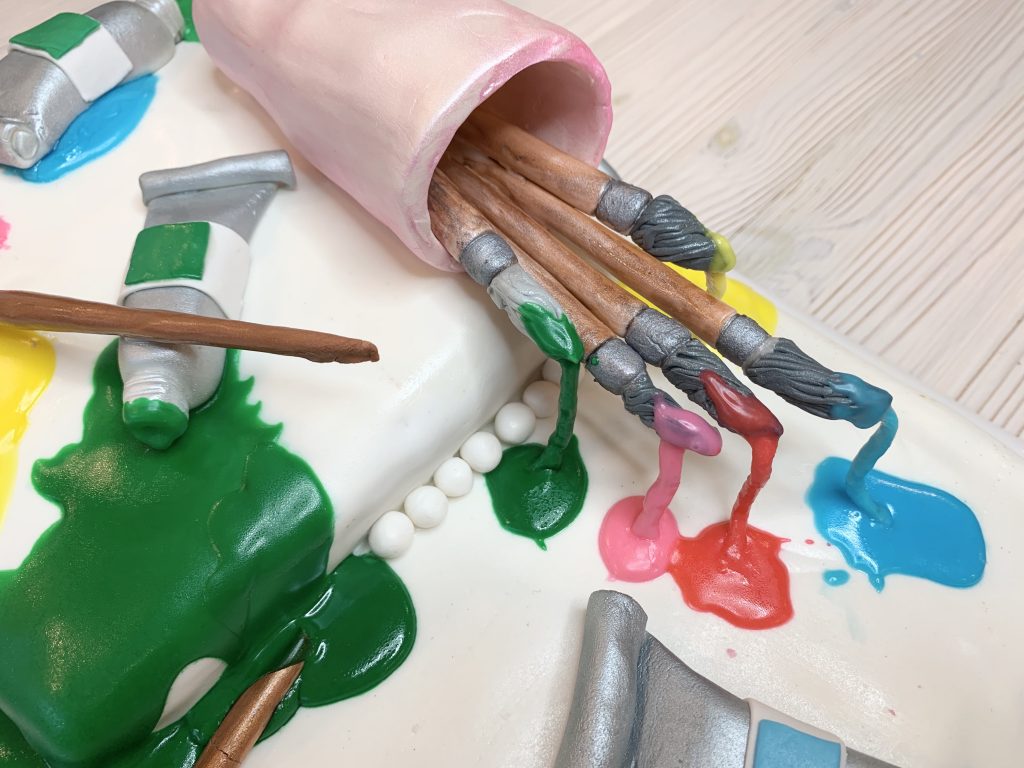 And here's the end result of the brushes.
The full cake.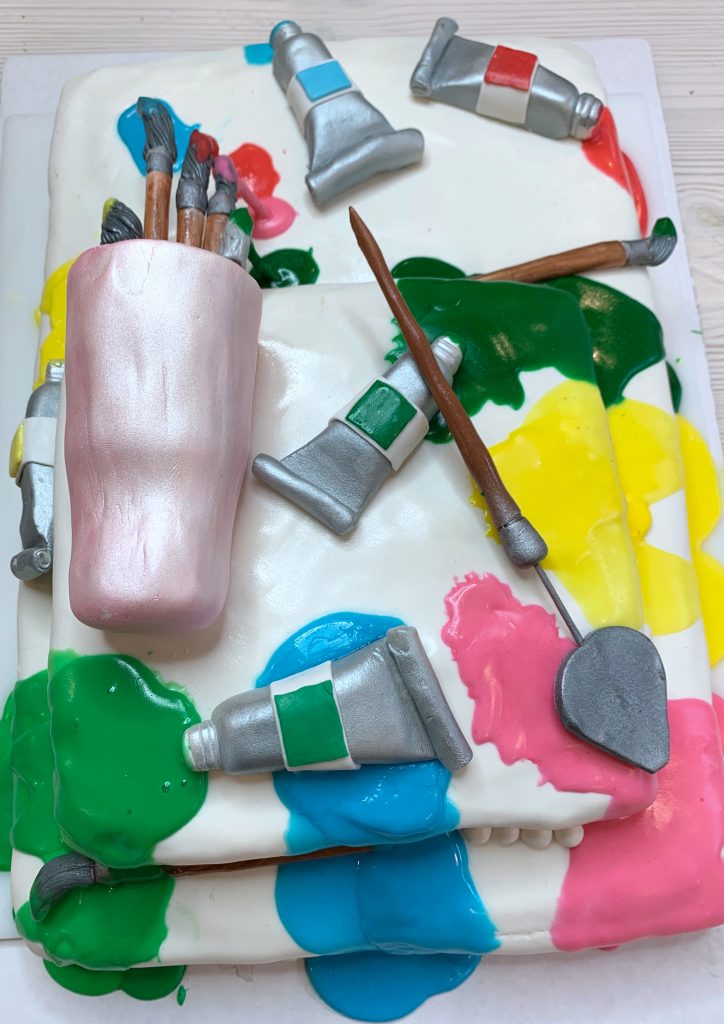 Full cake from another angle.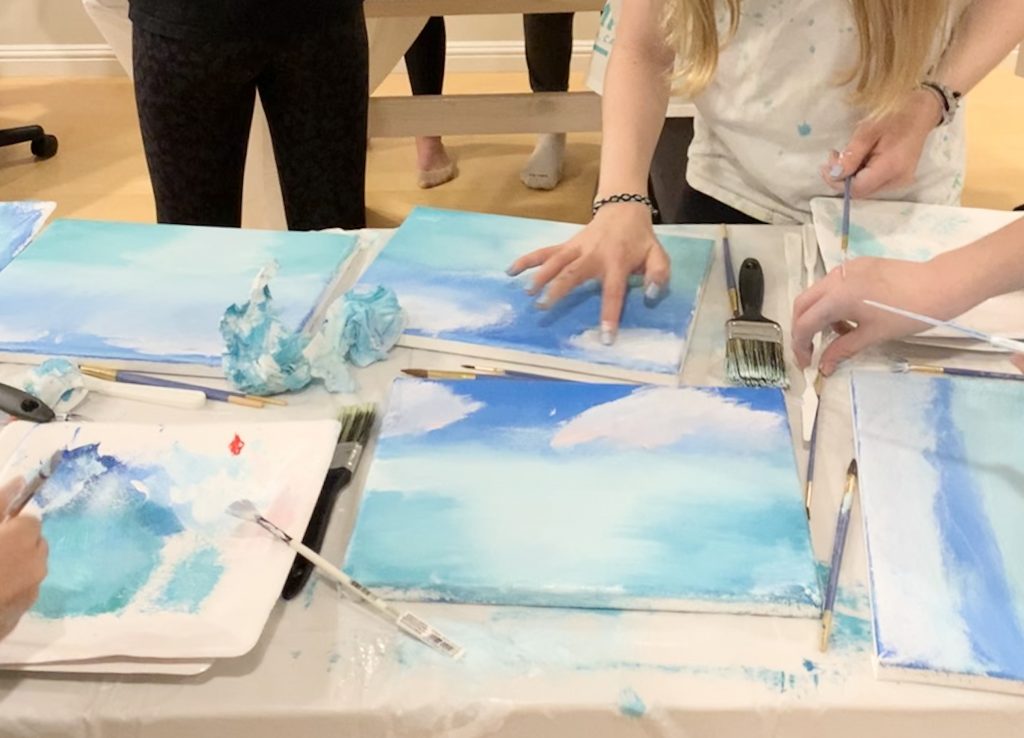 Here are the in-progress paintings….some of the girls didn't get much further than this stage. And I have vowed never to do a painting party again 😬.  BUT, everyone had a great time and I had to keep reminding myself that *fun* was the whole point.